Naturopathic Medicine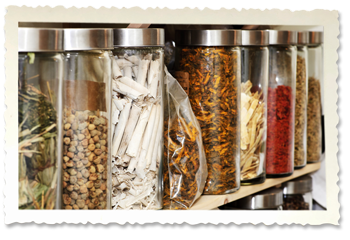 What is Naturopathic Medicine?
Naturopathic Medicine
Naturopathic Medicine is a unique and comprehensive approach to improving health and treating illness. Focusing on prevention and using natural substances and treatments, Naturopathic Doctors (NDs) support and stimulate the body's ability to heal itself. NDs are primary care and specialty doctors who address the underlying cause of disease through effective, individualized natural therapies.
The primary goal of Naturopathic treatment is to address the cause of illness rather than simply treat or suppress symptoms. The patient is seen as a whole person and the ND takes the physical, mental, emotional, and spiritual dimensions into account when diagnosing and developing an individualized treatment plan.
NDs have a university degree that includes pre-medical studies followed by four years at a recognized college of Naturopathic Medicine. The curriculum encompasses medical sciences, Naturopathic principles and therapeutics, as well as over 1700 hours of supervised clinical experience. In Ontario, NDs are licensed and regulated after passing rigorous standardized exams to qualify for practice.
Naturopathic Principles
First, to do no harm: By employing safe and effective natural therapies, Naturopathic Physicians are committed to the principle of causing no harm to the patient. Dr. Persaud, ND strives to serve the public to the best of her cumulative skill and knowledge of Naturopathic Medicine.
The healing power of Nature: The body has considerable power to heal itself and the role of the Naturopathic Physician is to facilitate this natural process with the aid of natural, non-toxic therapies.
Treat the cause rather than the effect: Naturopathic Physicians seek the underlying cause of a disease rather than simply suppressing the symptoms. They avoid suppression of the natural healing wisdom of the body, such as fever and inflammation. Symptoms are viewed as expressions of the body's natural attempt to heal itself while the causes can spring from the physical, mental, emotional and spiritual levels.
Treat the whole person: The individual is viewed as a whole, composed of a complex interaction of physical, mental, emotional, spiritual, social, and other factors. Recognition of these multiple factors result in a therapeutic approach in which no disease is automatically seen as incurable. Dr. Persaud, ND will work cooperatively with other health care professionals in order to foster the best healing environment for the patient.
The Physician is a teacher: Naturopathic Physicians educate, empower and motivate the patient to assume more personal responsibility for his or her health by adopting a healthy attitude, lifestyle and diet.
Prevention is the best cure: Naturopathic Physicians are preventative medicine specialists. Prevention of disease is accomplished through education and a lifestyle that supports health.
---
Disclaimer: The goal of this website is to inform patients and potential patients on the benefits of Naturopathic Medicine. It is not to be considered as medical advice without a physical exam, medical history and appropriate laboratory work up. Dr. Reina Persaud, BSc, ND does not assume any responsibility of how the information on this site is used.
---